Pomegranate Salad
This is a delicious and colorful salad that's easy to put together. The dressing is made with pomegranate molasses, which gives it a distinct, tart and fruity taste. Pomegranate molasses is essentially pomegranate juice that has been reduced into a thick syrup. You can find it in the honey and molasses section of some grocery stores, or in the international aisle. I had trouble finding it, so I ordered mine online, which is another option. It can also be used to drizzle over roasted vegetables, as a glaze for meats, and as a substitute for vinegar or lemon juice in some recipes.
Tips
When choosing a brand of pomegranate molasses, look for one that's made with pure 100 percent pomegranate juice. We've tried other brands that include sugar and additives, and they taste different enough that it alters the flavor of the recipe. Mymouné brand pomegranate molasses is a good choice. We also like Al Wadi Pomegranate Molasses 100% Natural, which is a little easier to find.
If you make the dressing ahead of time, whisk it again before adding it to the salad. Pour on less than what you think you'll need, toss the salad, and then taste it. You can always add more, but if you put on too much, it can get soggy.
Recommended Products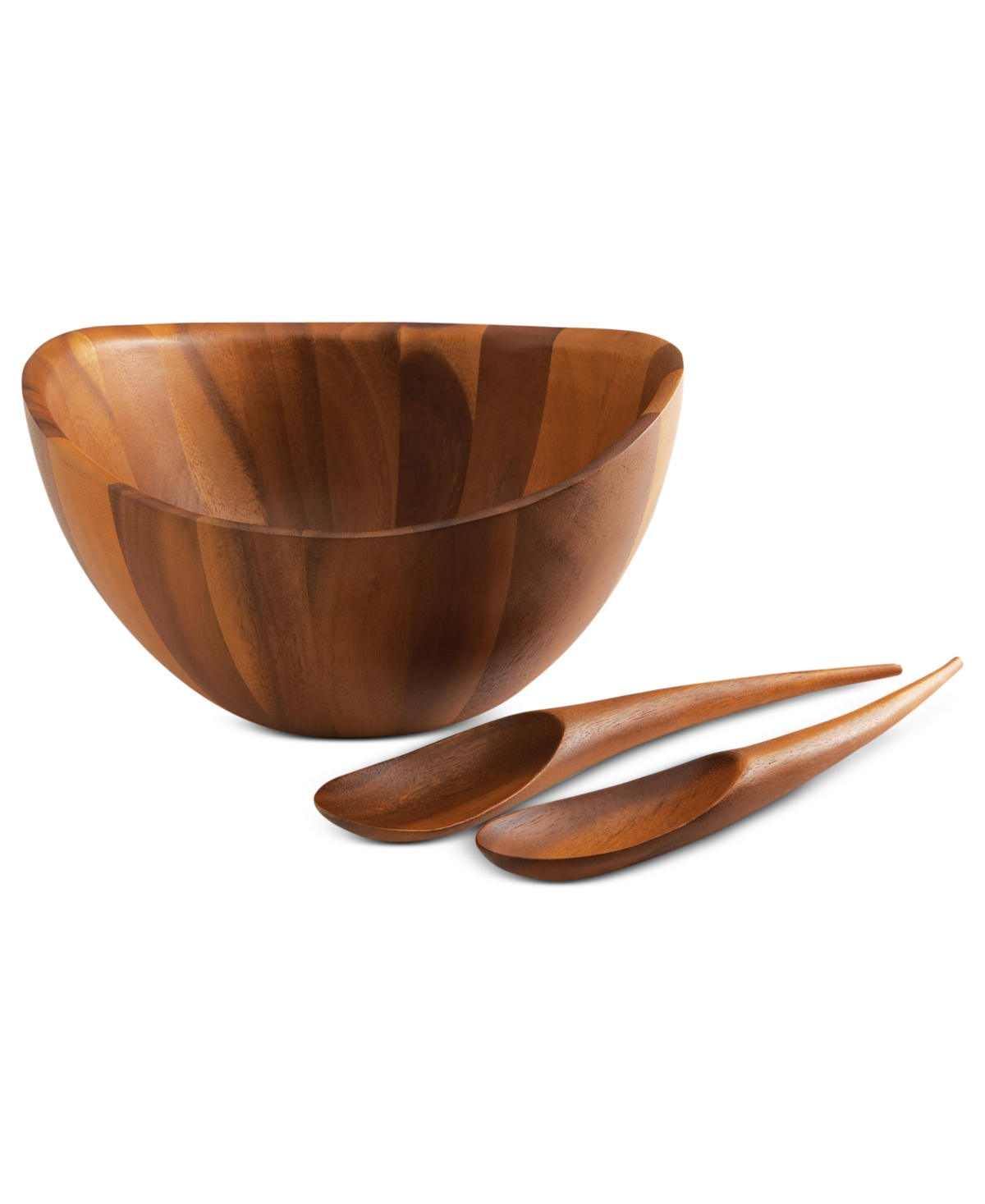 more ideas for cooking & entertaining
SHOP NOW
Pomegranate Salad
Dressing Ingredients
4 tablespoons extra virgin olive oil
1 1/2 tablespoons pomegranate molasses, made from 100% pomegranate juice (molasses with sugar and additives will alter the flavor of the recipe)
1 teaspoon red wine vinegar
1/4 teaspoon kosher or coarse sea salt to taste
Salad Ingredients
6 cups romaine lettuce, torn or cut into bite-size pieces
1 small cucumber, peeled and cut into large, bite-size cubes (about 3/4-inch)
3 plum tomatoes, quartered and then cut each wedge in half
1/2 cup walnut halves
1/4 cup thinly sliced red onion
1 large ripe avocado, pit removed and cut into wedges
1/3 cup pomegranate seeds
Directions
Wash and dry your avocado, but don't cut it until shortly before serving to prevent discoloration.
Rinse the lettuce leaves and pat dry with a clean towel or use a salad spinner to remove as much water as possible. This prevents any water droplets from diluting the dressing.
Combine the pomegranate molasses, vinegar, and salt in a small bowl. Slowly add the oil in a steady stream and whisk until emulsified; set aside. Place all of the salad ingredients in a large bowl except for the avocado and the pomegranate seeds. Just before serving, toss with dressing. Add the avocado slices and the pomegranate seeds to the top of the salad.
you might also like
---
---
---