Sautéed Zucchini with Corn and Tomatoes
Here's an easy vegetable side dish using zucchini, corn, and tomatoes from the garden. But even in the middle of winter, these vegetables are readily available at the grocery store. Not only is this dish colorful and delicious, but it's loaded with nutrients. It's also excellent spooned over omelets.
This recipe is adapted from my 1976 edition of Better Homes and Gardens Heritage Cook Book.
Recommended Products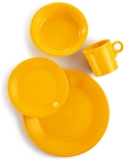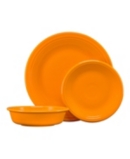 Sautéed Zucchini with Corn and Tomatoes
Ingredients
1 tablespoon extra virgin olive oil
1 tablespoon butter
1/2 cup finely diced onion
1 garlic clove, minced
1 pound zucchini, diced into about 1/2-inch cubes
1 cup corn, frozen or fresh off the ear
1 teaspoon dried oregano, preferably Mexican
1/2 teaspoon table salt
1/8 teaspoon pepper
1 cup diced plum tomatoes (cut them in half across the middle first and gently squeeze out the seeds before dicing; this helps get rid of some of the excess juice)
Directions
Heat the oil and butter in a large skillet over medium heat until the butter is melted and frothy. Add the onions and cook about 3 to 4 minutes until translucent, but not brown. Add the garlic and cook another minute. Turn up the heat to medium-high and toss in the zucchini; cook for 4 minutes, stirring occasionally. Add the corn, oregano, salt, and pepper, and cook until the zucchini is tender but still firm, about 3 to 4 more minutes. Add the tomatoes at the end to warm briefly, but without cooking so long they break down. Remove from heat and serve.
you might also like
---
---
---
Avocados Barbecue Beans Berries Cake Chocolate Fruit Greek Yogurt Healthy Ice Cream Lettuce Nuts Olives Pomegranate Sorbet Summer Tea Tomatoes Vegetables Whole Grain