Watermelon Lemon Agua Fresca
An agua fresca is a delicious drink made with fresh fruit, citrus, water, and a little bit of sugar. It's quite popular in Mexico where they use a variety of fruit combinations limited only by what's in season. For this watermelon cooler, we puree watermelon with one cup of water, some freshly squeezed lemon juice, and a small amount of simple syrup for a drink that's perfect served over ice. It's healthy, satisfying, and a great way to use up that last piece of watermelon taking up room in the refrigerator.
Tip
Simple syrup is made with equal parts sugar and water. We like this drink with 1/4 cup of simple syrup, but we're giving the directions for 1/2 cup of syrup in case you would like it sweeter. This will keep in the refrigerator for up to one month. You can use it in teas, lemonades, and other drinks.
Recommended Products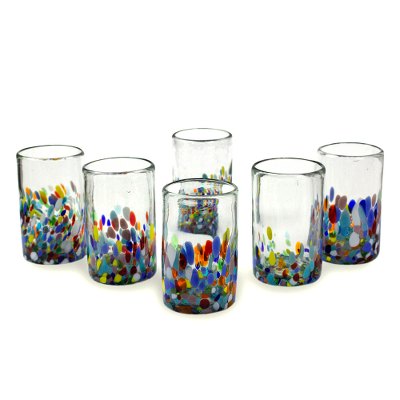 ---
MORE FROM Taste of Lime
Watermelon Lemon Agua Fresca
Ingredients
4 cups cubed, seedless watermelon
1 cup water
1/2 cup fresh lemon juice
1/4 cup simple syrup, or to taste (recipe below)
Directions
To make the simple syrup, combine 1/2 cup sugar and 1/2 cup water in a saucepan and bring to a boil over medium-high heat. Stir until the sugar is dissolved and then remove from heat. Set aside to cool.
Place the watermelon and 1 cup water in a blender and puree until smooth. Set a fine-mesh strainer over a large bowl or pitcher and press the puree through the strainer. Discard the solids, rinse off the strainer, and strain again if desired.
Add the lemon juice and simple syrup. Stir to combine. Pour into glasses filled with ice.
you might also like
---
---
---