Flaxseed Flatbread
This is my husband's flatbread recipe, and it's such a versatile bread that we always try to keep some in the freezer just to have on hand. We use it for everything, from sandwiches and pizzas, to chips and breakfast wraps. We combine freshly ground flaxseed along with white whole-wheat flour for a perfect blend that's both healthy and full of flavor.
White whole-wheat flour is a variety of flour all its own. It has the same nutritional value as brown whole-wheat flour, but with a milder taste and lighter color. If you don't have it on hand, you can use all-purpose flour as a substitute.
Tips
When using flaxseed, the most important thing to know is that it needs to be ground in order to release its health benefits. You can purchase it already ground or do it yourself with a small coffee grinder. Either way, it should be stored in the refrigerator or freezer because it can go rancid very quickly.
Freeze any leftover flatbreads in a gallon-size freezer bag. To defrost, place them on the countertop or take them out of the bag and thaw in the microwave, about 8 to 10 seconds for an individual flatbread.
Flatbread Topping Ideas
Recommended Products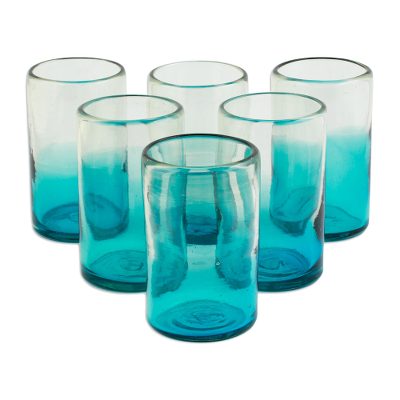 ---
MORE FROM Taste of Lime
Flaxseed Flatbread
Servings: 10 to 12 flatbreads
Note: If you don't have white whole-wheat flour, use all-purpose flour for the entire recipe (for a total of 3 cups).
Ingredients
1 1/3 cups water
2 teaspoons active dry yeast
2 cups all-purpose flour (spoon and sweep method of measuring)
1 cup white whole-wheat flour (you can substitute all-purpose flour)
1/4 cup ground flaxseed
2 tablespoons sugar
1 teaspoon table salt
3 tablespoons butter, cut into pieces, at room temperature
Directions
In a small bowl, combine the yeast and warm water, stirring until the yeast is dissolved. Set aside for 10 minutes.
Place all of the dry ingredients in a large bowl or the bowl of a stand mixer if you're using one. Stir to combine. Add the yeast mixture and the butter. Use the dough hook on your mixer and beat for 8 minutes on medium speed. Turn the dough out onto a lightly floured surface and knead for 2 more minutes. Add more flour as necessary to prevent stickiness. When the dough feels elastic and smooth, put it in a lightly oiled bowl and turn to coat on all sides. Cover with a kitchen towel or plastic wrap. Let it rest for 1 1/2 to 2 hours, until the dough has doubled in size. If you're making this without a mixer, knead it for 8 minutes, place it in the oiled bowl, and continue on with the directions.
Punch down the dough. Turn out again onto a lightly floured surface. Cover and let it rest for 10 minutes. Divide the dough into equal pieces, about 10 to 12, approximately 80 grams each if you have a kitchen scale. Shape into balls and cover with a piece of plastic wrap. With a floured rolling pin, roll out 2 of the balls into thin discs, about 7 to 8 inches wide, 1/8-inch thick.
Heat an ungreased frying pan over medium heat. When the pan is hot, cook one at a time for 1 1/2 to 2 minutes on each side, until it looks cooked and with some browning. A fork works well to help flip it over. Adjust the temperature if the pan gets too hot, or not hot enough. While one is cooking, roll out another so you always have 2 ready to go on your work surface. Place on a wire rack as it comes off the pan. Stack the flatbreads on top of each other to keep them soft and warm. Any left over can be frozen.
you might also like
---
Top Deals
---
---
---