Mocha Gingerbread Cake
I came up with the idea for this recipe because I wanted something that was a little different from the traditional gingerbread cake, but without a lot of work involved. I found that espresso powder and cocoa added a dark, intense flavor to this simple yet delicious dessert.
Tip
For best results when making this cake, set your oven temperature to 325 degrees. Molasses tends to burn more easily, and this prevents the edge of the cake from getting hard.
Recommended Products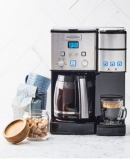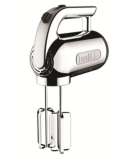 you might also like
---
---
---
Avocados Barbecue Berries Cake Chocolate Fruit Greek Yogurt Healthy Ice Cream Lettuce Nuts Olives Pomegranate Sorbet Summer Tea Tomatoes Vegetables Whole Grain