Roasted Pears with Orange Lime Syrup
This roasted pear recipe is a delicious dessert that's healthy and easy to make. Bosc pears work well here because the flesh is firmer than in other varieties, and they seem to hold up better when baking. I like to serve them with plain Greek yogurt and a little bit of the orange lime syrup drizzled over the top. It lends just the right amount of sweetness to the unsweetened yogurt. This can also make a quick breakfast with granola, if you have any pears left over.
Tip
Don't cut the pears until you're almost ready to bake them. Like some fruit, once cut, they will eventually start to turn brown. Use a melon scoop or a round measuring spoon to core the halved pears.
Recommended Products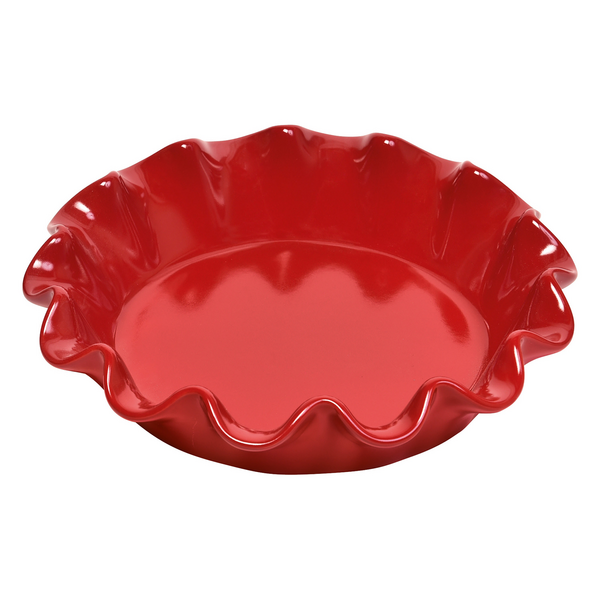 ---
MORE FROM Taste of Lime
Roasted Pears with Orange Lime Syrup
Ingredients
4 firm-ripe Bosc pears, halved and cored
Butter to grease the baking dish
1 tablespoon sugar
For the Syrup
3/4 cup fresh-squeezed orange juice (about 2 1/2 to 3 large oranges)
1 tablespoon lime juice
3 tablespoons sugar
Directions
Preheat the oven to 400 degrees.
Grease the bottom of a 9-x-13-inch baking dish with butter and sprinkle with 1 tablespoon of sugar. Arrange the pears cut side down in the dish and bake in the oven for 30 minutes.
While the pears are in the oven, combine the orange juice, lime juice, and 3 tablespoons of sugar in a small saucepan. If you prefer to remove the pulp, pour the orange and lime juice through a strainer before adding it to the saucepan. This is optional. Bring to a boil, reduce heat to medium-low (a gentle bubbling in the pot), and continue to boil for 1 minute. Remove from heat and set aside.
When the pears come out of the oven, pour the juice mixture over the pears and return to the oven for 5 more minutes. Remove the baking dish and place on a wire rack. The syrup will thicken as it cools. Place 2 pear halves on each serving plate. Top with plain Greek yogurt and drizzle with syrup.
you might also like
---
Top Deals
---
---
---