Cauliflower Cheddar Cheese Soup
The vegetables in this healthy cauliflower soup are sautéed first which intensifies the flavor and brings out their natural sweetness. Jalapeño pepper and red pepper flakes add just enough heat. Top this soup with a generous amount of cheddar cheese and serve with our garlic bread on the side.
Recommended Products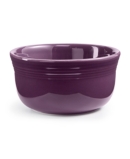 Cauliflower Cheddar Cheese Soup
Ingredients
2 tablespoons extra virgin olive oil
1 medium onion, cut into a large dice
3 medium potatoes, peeled and cut into about 1 1/2-inch pieces
2 medium carrots, cut into 1-inch pieces
1/2 large jalapeño pepper, seeded, deveined, and diced
3 large garlic cloves, peeled and cut in half
1/4 teaspoon red pepper flakes
1 head cauliflower, core removed, trimmed, and cut into 1 1/2-inch pieces
4 cups chicken or vegetable broth (you can also use water)
1 teaspoon table salt
1 cup shredded sharp cheddar cheese, plus an additional 1 cup for serving on top of soup
Directions
Heat the olive oil in a
Dutch oven
or large pan on medium heat. Add the onions and sauté for 3 or 4 minutes, until translucent, but not brown. Add the potatoes, carrots, jalapeño pepper, and garlic and cook about 10 minutes, uncovered, stirring occasionally. Add the red pepper flakes and sauté about 1 minute. Add the cauliflower, broth, and salt. Bring to a boil and reduce heat to a simmer. Cover and cook for 20 minutes or until the vegetables are tender. Remove from the heat and let it cool 5 to 10 minutes.
Use a hand-held immersion blender if you have one to puree the soup. You can leave some of the vegetable pieces a little larger if you like the added texture. Keep the blade submerged near the bottom of the pan and pulse the blender on and off in half second bursts to avoid any splattering. Tilt the pan away from you to create a deeper area for blending. Be cautious when working with hot liquids.
If using a traditional blender, cool the soup to room temperature and puree it in batches. Return it to your Dutch oven and reheat until warmed through.
Add 1 cup of cheddar cheese and stir to blend. Ladle the soup into bowls and serve with additional cheese on top.
Latest Posts
---
---
---
Avocados Barbecue Berries Cake Chocolate Fruit Greek Yogurt Healthy Ice Cream Lettuce Nuts Olives Pomegranate Sorbet Summer Tea Tomatoes Vegetables Whole Grain