Kiwi and Orange Salad
Our Kiwi and Orange Salad has a light, fruity dressing made from natural rice vinegar, fresh orange juice, and extra virgin olive oil. It's a simple salad with minimal ingredients, but the addition of kiwis turns it into something special. They add an extra sweetness that's entirely unique to this tropical fruit.
While this salad is pretty to look at, it's also very nutrient dense. Kiwis contain high amounts of vitamin C along with a whole host of other nutrients and antioxidants. Salads full of fresh fruits and vegetables can be an important part of a healthy diet.
And homemade salad dressing, as compared to bottled dressing, allows for even more control over the ingredient list. Since we eat salads almost daily, we often make extra dressing to keep on hand, that way, if we want to make a small salad, it's easy to put together.
Recommended Products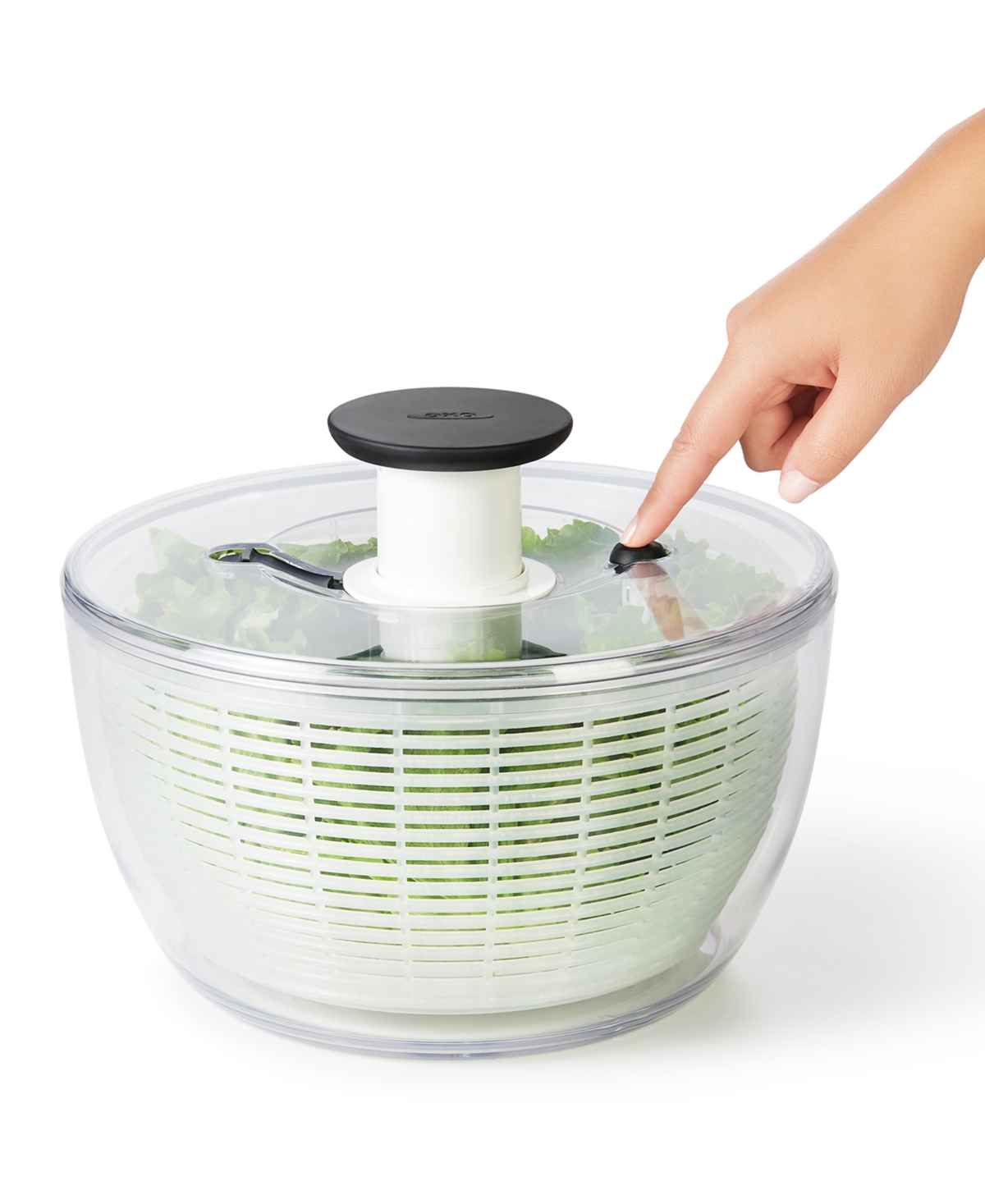 ---
MORE FROM Taste of Lime
Kiwi and Orange Salad
Salad Ingredients
6 cups romaine lettuce, torn or cut into bite-size pieces
2 oranges, segmented with juice reserved (instructions below)
3 kiwifruit, ends removed, peeled, and quartered
Dressing Ingredients
3 tablespoons extra virgin olive oil
1 tablespoon natural rice vinegar
2 tablespoons orange juice (reserved from segmenting the oranges)
1/4 teaspoon table salt
Directions
Segment the oranges:
Cut a thin slice off the top and bottom of each orange, enough to reveal the orange fruit beneath. Set the flat end of the orange on a cutting board and remove the peel and as much of the white pith as you can. Use a paring knife to cut down, following the shape of the fruit. Holding the orange over a bowl, cut along the side of each membrane to remove the orange segments. Catch the juice in the bowl below and save it for the dressing. Set the orange segments aside until ready to use. After the orange is segmented, squeeze any juice left over from what remains into the bowl.
Combine the dressing ingredients together in a small bowl and whisk well.
Add the lettuce, kiwis, and oranges to your serving bowl and toss with enough dressing to lightly coat. There will be dressing left over. It's perfect for an individual salad plate the next day.

you might also like
---
---
---