Creamy Parmesan and Olive Salad
My granddaughter loves Kalamata olives, so we thought of her when we created this salad. The freshly grated parmesan cheese makes this dressing creamy and intensely rich in flavor. If you can, try to use a wedge of cheese that you grate yourself because it blends much better with the dressing base. I find that a microplane works well here.
Tips
It's important to use real buttermilk in this dressing rather than a buttermilk substitute such as vinegar in milk. Real buttermilk is thicker and tangier, and it gives the dressing a creamy, rich consistency.
Any leftover buttermilk will last in the refrigerator for about a week or so. It can also be frozen for later use. I like to measure it out in 1/2-cup portions and freeze it in resealable plastic bags. Frozen buttermilk should last about 3 months. It will separate when thawed, but once whisked, it will work well in baked goods.
When dressing the salad, pour on less than what you think you'll need. Toss the salad and then taste it. You can always add more, but if you put on too much, it can get soggy.
I often add iceberg lettuce to my green leaf salads for color and crunch. I like the contrast in texture, and even though it doesn't have as much nutritional value as other types of lettuce, it does contain some vitamins and minerals.
Recommended Products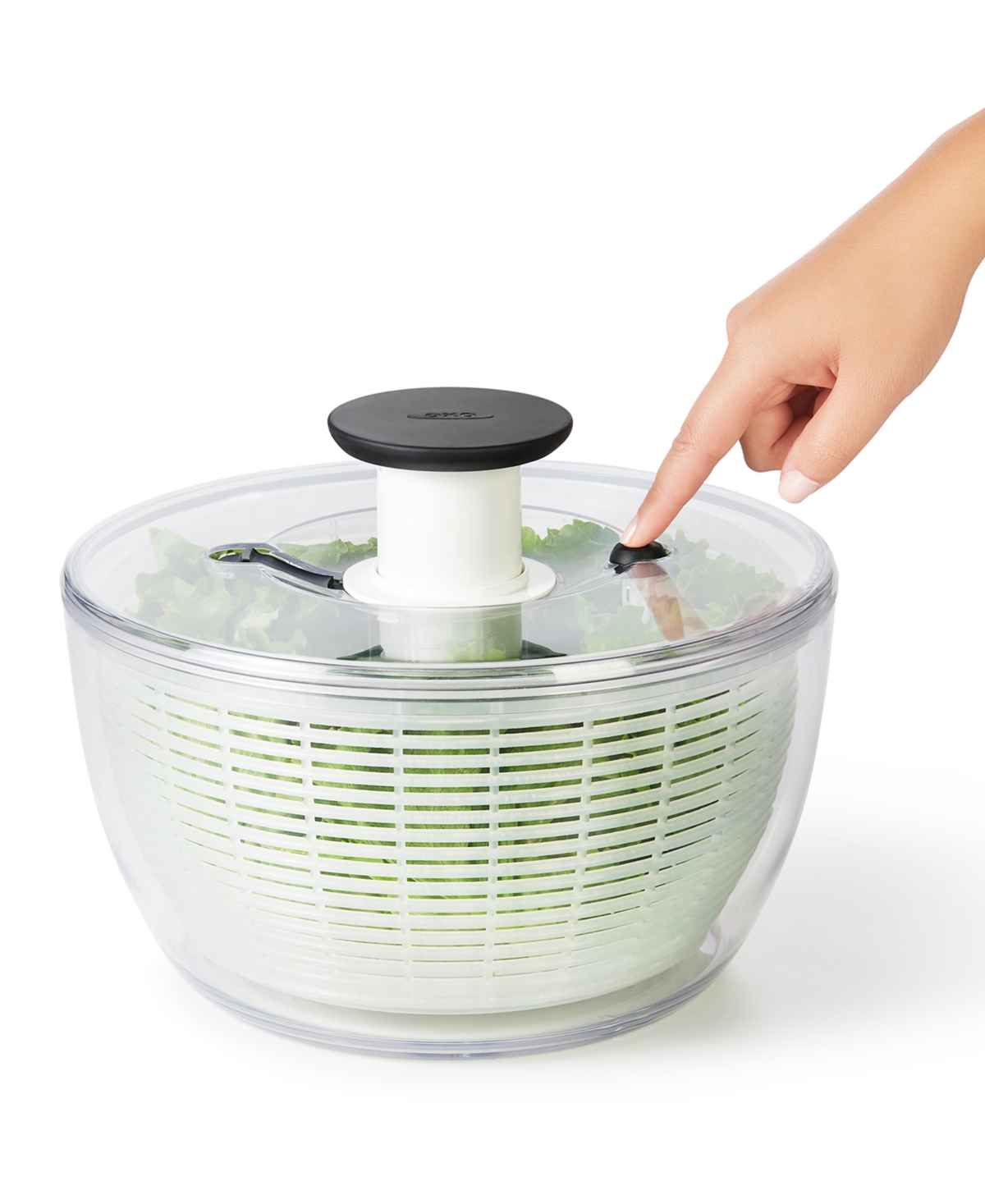 ---
MORE FROM Taste of Lime
Creamy Parmesan and Olive Salad
Dressing Ingredients
1/2 cup buttermilk
1/3 cup mayonnaise
1/4 teaspoon garlic powder
1/8 teaspoon kosher or coarse sea salt
1/8 teaspoon freshly ground black pepper
1/2 cup finely grated parmesan cheese (from a wedge)
Salad Ingredients
4 cups romaine lettuce, torn or cut into bite-size pieces
2 cups iceberg lettuce, torn or cut into bite-size pieces
1 cucumber, peeled and cut into 3/4-inch cubes
1/2 pint cherry tomatoes
1/2 cup pitted Kalamata olives, each cut in half
1/4 cup pepperoncini, cut into thin strips
Directions
Whisk the buttermilk, mayonnaise, garlic powder, salt, and pepper together in a small bowl until creamy. Stir in the grated parmesan cheese and chill at least 30 minutes.
Rinse the lettuce leaves and pat dry with a clean towel or use a salad spinner to remove as much water as possible. This prevents any water droplets from diluting the dressing.
Combine the salad ingredients in a large bowl and toss with dressing when ready to serve.
you might also like
---
Top Deals
---
---
---