Fig Spread and Mascarpone Crostini
This appetizer is delicious and extremely easy to make. Black Mission figs have a deep, rich flavor and pair perfectly with the soft, creamy texture of mascarpone. Best of all, it can be made ahead of time and assembled just before serving. Anything left over is wonderful on toast!
Try this with our Stuffed Dates Wrapped in Prosciutto and Kalamata Olive Spread and Parmesan Crostini.
Recommended Products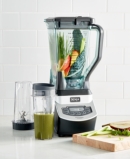 you might also like
---
---
---
Avocados Barbecue Berries Cake Chocolate Fruit Greek Yogurt Healthy Ice Cream Lettuce Nuts Olives Pomegranate Sorbet Summer Tea Tomatoes Vegetables Whole Grain