Blackberry Lemon Iced Tea
This refreshing iced tea is made with 2 cups of blackberries and a splash of lemon juice. Both blackberries and black tea are rich in vitamins and antioxidants. When combined together, they make the perfect choice for a healthy beverage.
Tips
Blackberries may vary in sweetness, so add sugar to taste.
After the tea is steeped and still warm, I like to transfer it to a large pan or heat-proof pitcher to continue mixing the ingredients. I accidently cracked a glass pitcher with tea that was too hot, so I try to take extra precautions not to repeat the same mistake. Fortunately, it wasn't one of our hand-blown glass pitchers.
Recommended Products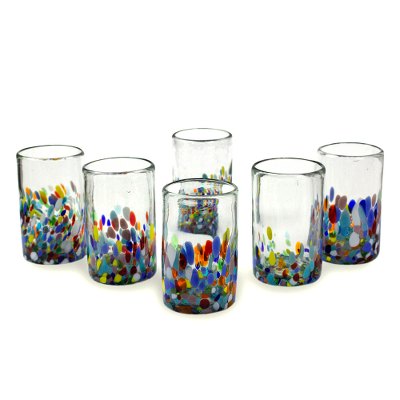 ---
MORE FROM Taste of Lime
Blackberry Lemon Iced Tea
Ingredients
2 cups blackberries
4 cups boiling water
4 cups cold water (plus 2 tablespoons for blackberry puree)
10 individual-size black tea bags, such as Lipton
1/4 cup sugar, or to taste
2 tablespoons lemon juice
Directions
Puree 2 cups of blackberries and 2 tablespoons of water in a blender until smooth. Place a mesh strainer over a bowl and pour in the blackberry puree. Press the mixture against the bottom and sides with the back of a spoon to release as much juice as possible. Occasionally scrape the bottom of the strainer with a clean spoon to get any excess liquid that collects underneath. Once finished, discard the seeds.
Bring 4 cups of water to a boil in a medium saucepan. Remove from heat and add the tea bags. Steep for 5 minutes and then remove the bags. While it's still warm, stir in the sugar until it's dissolved. Transfer the tea to a heat-resistant pitcher or a larger pan and add 4 cups of cold water, the pureed blackberries, and lemon juice. Stir to combine. Pour into your serving pitcher when cool. Stir again before serving.
you might also like
---
Top Deals
---
---
---