Tangerine Mint Iced Tea
We've given traditional iced tea a new twist with tangerine and mint. The addition of fresh mint leaves makes this iced tea a cool and refreshing summer drink. And for mint lovers, it's perfect any time of the year. We're fortunate enough to live in an area where we can grow mint all year long on our patio, so we always have it on hand. It's an easy plant to grow in the garden or in a pot on the windowsill. And with just a small number of leaves, you can infuse the tea with a minty, aromatic flavor. Tangerines are sweeter than oranges and the flavor is more intense. It's a nice complement to the black tea, but you can substitute oranges or even clementines in this recipe. They're all delicious.
Recommended Products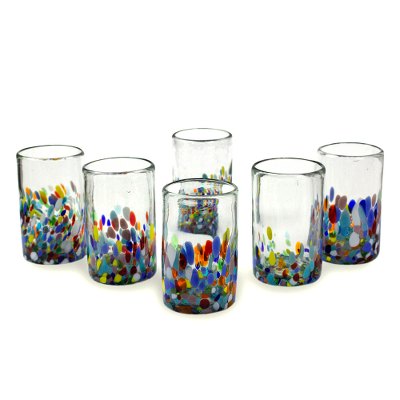 ---
MORE FROM Taste of Lime
Tangerine Mint Iced Tea
Servings: About 1 1/2 quarts
Ingredients
3 cups boiling water
3 cups cold water
8 individual-size black tea bags, such as Lipton
8 mint leaves
3 tablespoons sugar, or to taste
1/3 cup fresh tangerine juice
Directions
Bring 3 cups of water to a boil in a medium saucepan. Remove from heat; add the tea bags and mint. Steep for 5 minutes. Remove the bags and pour the tea through a strainer into a larger pan, or heat-resistant pitcher, to catch the mint leaves. Discard the leaves. Stir in the sugar until dissolved. Add 3 cups of cold water and the tangerine juice. Stir to combine. Pour into your serving pitcher when cool.
you might also like
---
---
---