Pomegranate Citrus Iced Tea
This iced tea gets its deep, rich color from pomegranate juice and black tea. Orange and lime add a sweet-tart citrusy flavor. It's a great alternative to sugary drinks like soda. It's one of our favorites during the summer, but it's also delicious any time of the year.
Tip
After I steep the tea, I transfer it to a large pan where I mix everything together. Since hot liquid can easily crack glass, I wait until the tea has cooled before I pour it into my glass serving pitcher.
Recommended Products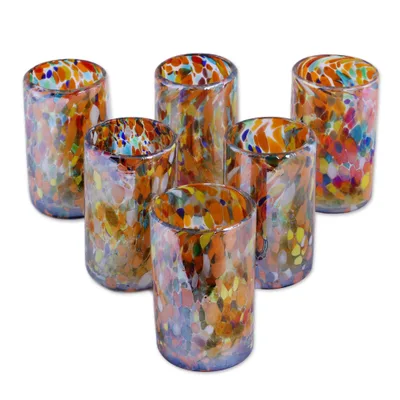 Pomegranate Citrus Iced Tea
Servings: About 2 1/4 quarts
Ingredients
4 cups boiling water
4 cups cold water
10 individual-size tea bags, such as Lipton
1/4 cup sugar, or to taste
1 cup pomegranate juice, such as POM Wonderful
1/4 cup orange juice
Juice of 1/2 lime
Directions
Bring 4 cups of water to a boil in a medium saucepan. Remove from heat and add the tea bags. Steep for 5 minutes and then remove the bags. Stir in the sugar until dissolved. Transfer the tea to a heat-resistant pitcher or a larger pan and add 4 cups of cold water and remaining ingredients. Stir to combine. Pour into your
serving pitcher
when cool. Garnish with orange wedges, if you like.
you might also like
---
---
---
Avocados Barbecue Berries Cake Chocolate Fruit Greek Yogurt Healthy Ice Cream Lettuce Nuts Olives Pomegranate Sorbet Summer Tea Tomatoes Vegetables Whole Grain