Pomegranate Citrus Iced Tea
Nothing tastes better than a glass of refreshing iced tea on a hot summer's day, except if you're a tea lover, and that means any day of the year. This iced tea gets its deep, rich color from pomegranate juice and black tea. Both pomegranates and black tea contain high amounts of antioxidants, making this a healthy drink option and a great alternative to sugary sodas. We use 100% unsweetened pomegranate juice along with fresh orange and lime juice which gives it a sweet-tart, citrusy flavor. For sugar, we only use 1/4 cup to sweeten this tea, but this is more of an individual choice. We prefer it a little less sweet. And as with all teas, make sure it has cooled before pouring it into any glass serving pitcher.
Recommended Products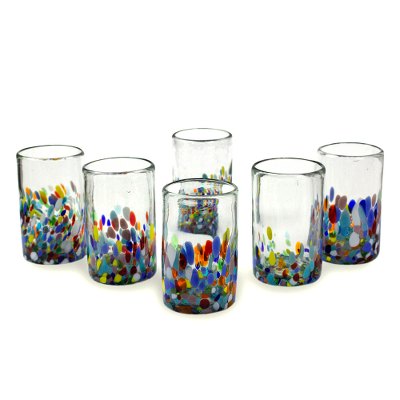 ---
MORE FROM Taste of Lime
Pomegranate Citrus Iced Tea
Servings: About 2 1/4 quarts
Ingredients
4 cups boiling water
4 cups cold water
10 individual-size black tea bags, such as Lipton
1/4 cup sugar, or to taste
1 cup unsweetened pomegranate juice, such as POM Wonderful
1/4 cup orange juice
Juice of 1/2 lime
Orange and lime wedges, optional
Directions
Bring 4 cups of water to a boil in a medium saucepan. Remove from heat and add the tea bags. Steep for 5 minutes and then remove the bags.
Stir in the sugar until dissolved. Transfer the tea to a heat-resistant pitcher or a larger pan and add 4 cups of cold water and the remaining ingredients. Stir to combine. Pour into a serving pitcher when cool. Garnish with orange and lime wedges if you like.
you might also like
---
---
---