Caesar Salad with Mandarin Oranges
We've taken a different approach to our Caesar salad. Unlike the traditional version of this recipe, we opted to make our dressing egg and anchovy-free. With olive oil, rice vinegar, and a little bit of mayonnaise, this light and creamy emulsion is perfect for dressing romaine lettuce.
Even without the anchovies, we still have the saltiness of the parmesan cheese that we pair with mandarin oranges. Blue cheese or gorgonzola make excellent alternatives to parmesan. They lend their own distinctive flavor and go well with the sweet taste of the fruit. In place of croutons, we added heart-healthy pecans for a crunchy texture.
It's not quite the classic Caesar salad, but it's definitely delicious and perfect for any occasion. I can make a meal just out of salad, and this is one of my favorites.
Tips
Garlic can be overpowering if you add too much. I find that 1/8 teaspoon finely minced or grated on a microplane is just the right amount to add flavor to this dressing.
A vegetable peeler works well to shave very thin slices of cheese from a wedge of parmesan.
I add iceberg lettuce to many of our salad recipes because I like the contrast in color and texture.
If you make the dressing early, whisk it again before adding it to the salad. It's a good idea to pour on a little less than what you think you'll need. Toss the salad and then taste it before deciding if it needs more. Adding too much dressing can make the lettuce soggy.
Recommended Products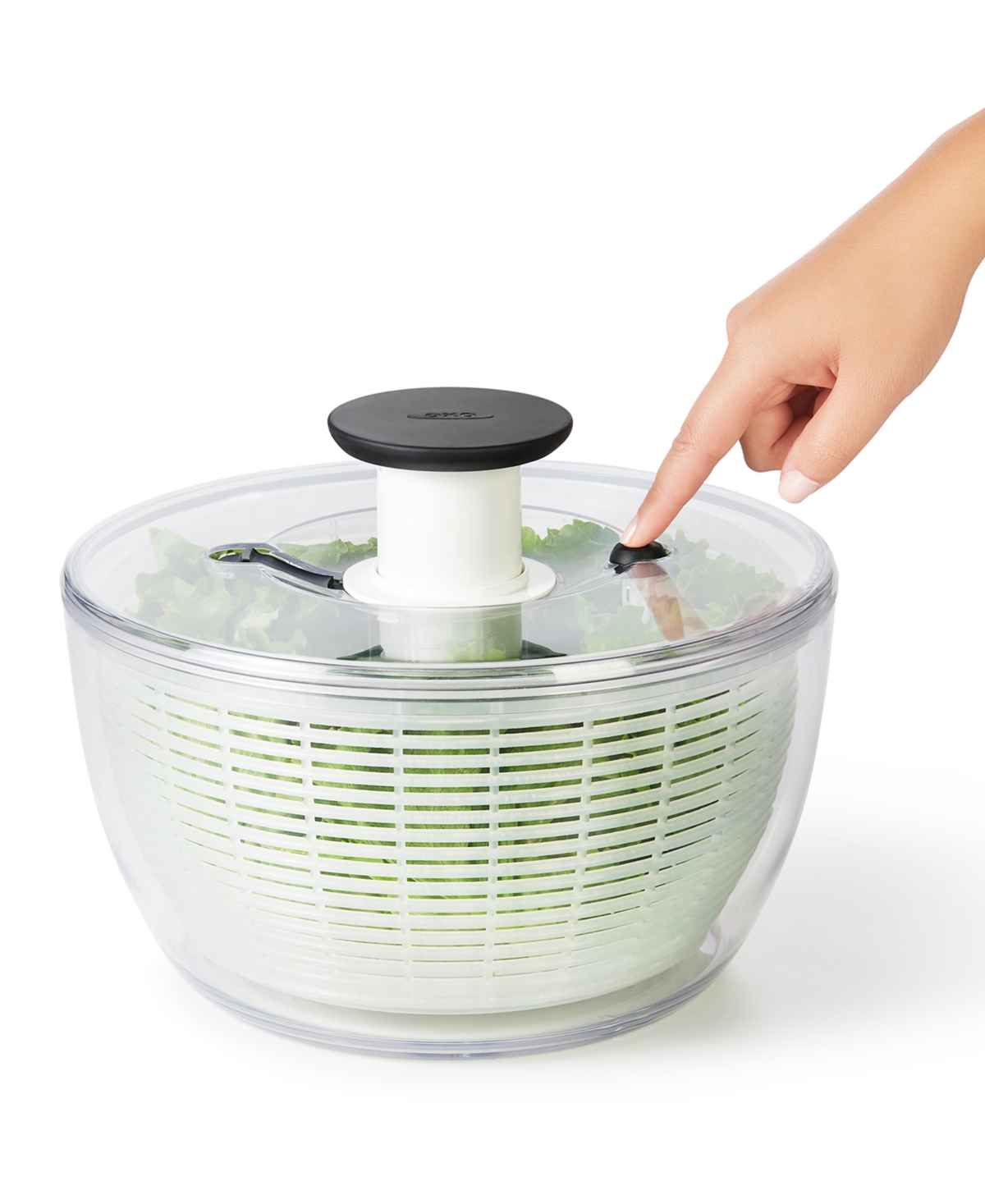 ---
MORE FROM Taste of Lime
Caesar Salad with Mandarin Oranges
Dressing Ingredients
1/4 cup extra virgin olive oil
2 tablespoons mayonnaise
1 1/2 tablespoons natural rice vinegar
1/8 teaspoon garlic, minced or grated on a microplane
1/4 teaspoon kosher or coarse sea salt
1/4 teaspoon black pepper
Salad Ingredients
5 cups romaine lettuce, torn or cut into bite-size pieces
2 cups iceberg lettuce, torn or cut into bite-size pieces
One 11-ounce can mandarin oranges, drained
1/2 cup pecan or walnut halves
Shaved parmesan cheese (crumbled blue cheese or gorgonzola are also good choices)
Directions
Rinse the lettuce leaves and pat dry with a clean towel or use a salad spinner to remove as much water as possible. This prevents any water droplets from diluting the dressing.
In a small bowl, whisk the dressing ingredients together; set aside. Combine the lettuce, mandarin oranges, and nuts in a large salad bowl. Toss with dressing just before serving and top with shaved parmesan cheese.

you might also like
---
---
---