Pinto Bean Salad
This is one of my husband's favorite salad recipes. He likes to cook, and I love to have him cook, so it works out great for both of us. Not only is this salad exceptionally good, but it's also a very fresh tasting and nutritious dish. He likes to serve it with barbecue, but it's delicious with just about anything.
Recommended Products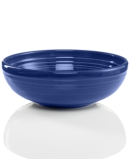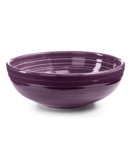 Pinto Bean Salad
Salad Ingredients
Two 14-ounce cans pinto beans, rinsed and drained
One 11-ounce can mandarin oranges, drained
1 cup frozen white corn
1/2 cup finely diced red bell pepper
1/4 cup diced purple onion
1 medium jalapeño pepper, seeded, deveined, and finely diced
Dressing Ingredients
1/4 cup extra virgin olive oil
2 tablespoons red wine vinegar
1 teaspoon lime juice
2 tablespoons finely chopped cilantro
Salt and pepper
Directions
Combine the salad ingredients in a large bowl. In a separate bowl, whisk the dressing and pour it over the bean mixture. Mix well. Let the salad set for at least 15 minutes. Add salt and pepper to taste. Serve at room temperature.
you might also like
---
---
---
Avocados Barbecue Beans Berries Cake Chocolate Fruit Greek Yogurt Healthy Ice Cream Lettuce Nuts Olives Pomegranate Sorbet Summer Tea Tomatoes Vegetables Whole Grain