Strawberry Blueberry Sorbet
We blend sweet strawberries and blueberries into a smooth puree for this refreshing and delicious sorbet. It's hard to believe a dessert that tastes so good can be loaded with so many vitamins and antioxidants. It's easy to make, and when berries aren't in season, frozen berries work just as well.
When we make sorbet, we use a refractometer to ensure that the amount of sugar added will give a 20 to 30 percent concentration, which allows for proper freezing. Too much sugar will result in a sorbet that's very soft. Add too little, and it will freeze almost solid.
Important note: Before you make this recipe, be sure to freeze the bowl to your ice cream maker according to the manufacturer's instructions. This can take between 6 and 24 hours. Once the bowl is frozen, it can be kept in the freezer to be used at any time.
Recommended Products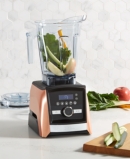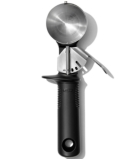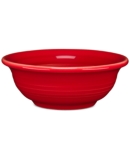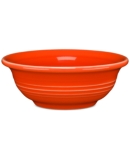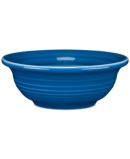 Strawberry Blueberry Sorbet
Servings: Makes about 3 1/2 to 4 cups
Ingredients
2 cups fresh or frozen blueberries
1 1/2 pounds fresh strawberries, hulled and halved
1 cup sugar
1 tablespoon lemon juice
Directions
Be sure you have prepared your freezer bowl in advance (see note above).
Place the blueberries and 1 tablespoon of water into a saucepan and bring to a boil. Simmer for 2 to 3 minutes. Remove from heat and let it cool to room temperature.
Place the strawberries, blueberries, sugar, and lemon juice into a blender and puree until smooth. Set a large mesh strainer over a bowl and pour in 1/2 of the berry mixture. Use the back of a spoon to press the berry puree through the strainer. Occasionally scrape the bottom of the strainer to get any excess liquid that collects underneath. Discard the solids. Repeat the process with the rest of the berry puree.
Cover and refrigerate 1 1/2 to 2 hours. Once chilled, transfer the mixture into an ice cream maker and let it mix until thickened, about 20 minutes, or until it has a smooth, creamy texture. Follow your manufacturer's instructions for best results. Spoon the sorbet into an airtight container and place it in the freezer for about 2 hours, or until firm enough to scoop.
you might also like
---
---
---
Avocados Barbecue Beans Berries Cake Chocolate Fruit Greek Yogurt Healthy Ice Cream Lettuce Nuts Olives Pomegranate Sorbet Summer Tea Tomatoes Vegetables Whole Grain