Beet Salad with Oranges and Arugula
I love the flavor combination of oranges and beets in this arugula salad. It's a delicious and colorful side that's both beautiful and packed with vitamins and minerals. Arugula is quite peppery, so I prefer to use a mixture of baby arugula and baby spinach, but you could also use all arugula, or even a spring mix of greens.
How to Prepare Beets
Cut off the stems, leaving about an inch on top, and leave the thin root at the end. This will keep the beets from bleeding. Rinse them off (but don't scrub them) and place in a saucepan. Cover with cold water and bring to a boil. Simmer for 35 to 50 minutes depending upon the size. The cooked beets should be tender. Drain and let them cool completely. Use a paper towel to rub off the skin. Cut off the roots and any remaining stalks and set aside. This can be done ahead of time.
How to Segment an Orange
With a paring knife, cut a small slice off the top and bottom of the fruit, just enough to expose the orange. Set it on a flat surface and trim off the peel and pith. Follow the shape of the orange as you cut down, turning it as you work around it. Hold the peeled orange over a bowl and slice along both sides of each membrane to remove the segments. Place the segments on the cutting board temporarily until ready to use in the salad. Squeeze any remaining juice from the membranes into the bowl. Save this for the salad dressing.
Recommended Products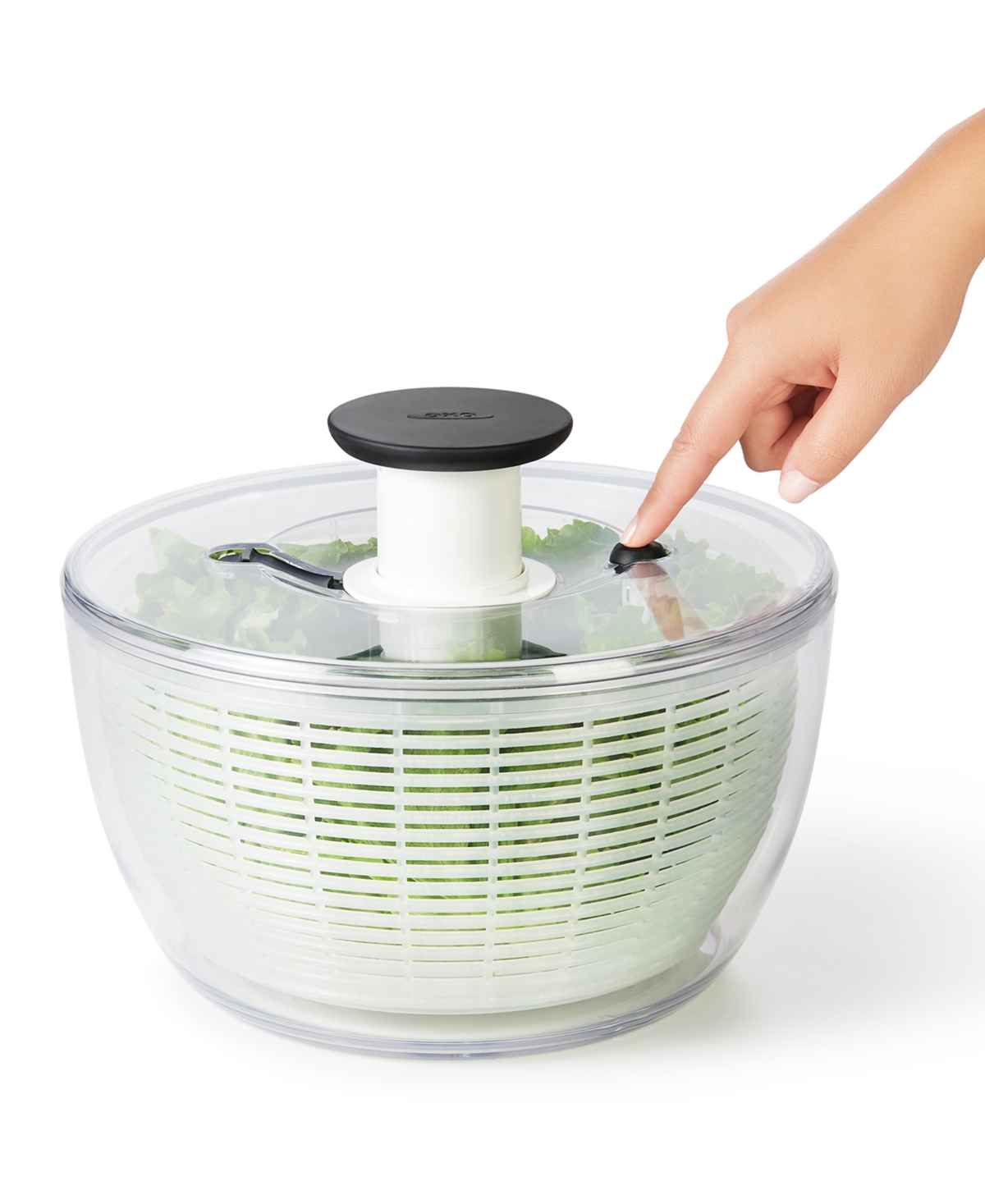 ---
MORE FROM Taste of Lime
Beet Salad with Oranges and Arugula
Salad Ingredients
1 pound beets
2.5 ounces baby arugula and baby spinach mix
1 naval orange, peeled and segmented (save any juice for the dressing)
1/4 cup thinly sliced red onion
Directions
Cook the beets. When cool, trim the stems and roots and rub off the skins with a paper towel. Cut into quarters.
Whisk the dressing ingredients together in a separate bowl or large 4-cup glass measuring cup. After you segment the orange, add the remaining juice to the dressing. Set aside.
Rinse the arugula and spin dry with a salad spinner. Place in a large bowl. Add the onions, orange segments, and beets. Whisk the dressing again and pour it over the salad. Gently toss.
you might also like
---
Black Friday & Cyber Monday Deals
---
---
---