Blackberry Orange Quick Bread
This blackberry orange quick bread is so good it can almost double as a dessert. As the name suggests, quick breads come together quickly, and take about an hour or so to bake. Many recipes suggest storing them overnight before slicing, however, I've never made one that's lasted through the night, so I can't attest to that theory. This quick bread is made with extra virgin olive oil for a healthy alternative to classic butter recipes. Olive oil is a good way to help lower LDL (bad) cholesterol, and it's also a good source of antioxidants and vitamin E. The addition of orange zest helps balance the assertive flavor of the olive oil and complements the sweet taste of the berries. A simple glaze drizzled over the top makes it even more dessert like. Although this is technically called a quick bread, it's almost like a cake baked in a bread pan. It's full of flavor, and in my opinion, makes an excellent causal dessert.
Tips
We prefer a light-colored metal pan for quick breads because it bakes more evenly, but you can use other types of loaf pans, such as glass or ceramic.
Frozen berries will work in this recipe, but don't thaw them. Cut the berries in half and fold them into the batter. The baking time will increase about 10 minutes.
Recommended Products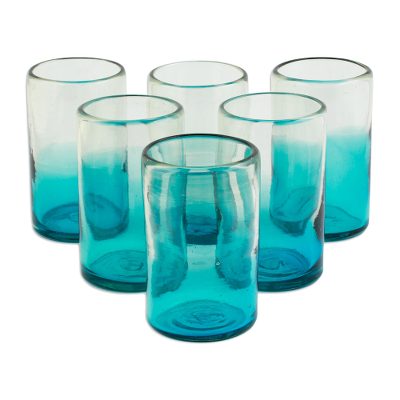 ---
MORE FROM Taste of Lime
Blackberry Orange Quick Bread
Ingredients
1 3/4 cups all-purpose flour (spoon and sweep method of measuring)
1/2 cup sugar
2 teaspoons baking powder
1/2 teaspoon table salt
1 cup milk
1/4 cup plus 2 tablespoons extra virgin olive oil
2 eggs
Zest from 1 large orange
6 ounces fresh blackberries, cut each berry in half (see note below if using frozen)
1/3 cup walnuts, chopped
For the Glaze
1/2 cup powdered sugar
1 tablespoon milk
Directions
Preheat the oven to 350 degrees. Butter the bottom and 1/2-inch up the sides of an 8.5-x-4.5-inch (light metal) loaf pan.
Mix the dry ingredients together in a large bowl. In a separate bowl, combine the milk, oil, eggs, and orange zest. Pour all at once into the dry ingredients and stir just until moistened. Gently fold in the nuts and blackberries. Spoon into your prepared baking pan and bake for 55 to 60 minutes, or until a knife inserted in the center comes out clean.
Cool on a wire rack for 10 minutes. Run a knife around the edge of the pan to loosen the bread and turn it out onto the rack to continue cooling.
In a small bowl, stir together the milk and powdered sugar. Place a piece of wax paper or foil under the rack to catch any excess glaze. Drizzle the glaze over the bread while it's still warm.
Note: Cut the frozen berries in half (don't thaw them) and add to the batter. Increase the baking time to about 65 to 70 minutes, or until a knife inserted in the center comes out clean.
you might also like
---
---
---