Ancho-Rubbed Pork Tenderloin with Chimichurri
Ancho chile powder and brown sugar create a simple but flavorful dry rub for this pork tenderloin. It gives the meat a savory-sweet flavor that forms a delicious crust. You can pair it with our optional Sautéed Zucchini with Corn and Tomatoes for a quick and easy side dish that adds a burst of color and freshness. Pork tenderloin is an excellent source of extra-lean protein for your diet. Combined with the vegetables and herbs in this dish, you get a balanced and delicious meal.
Our chimichurri sauce is inspired by the traditional condiment served in Argentina typically as an accompaniment to grilled meat. But it's so good, you'll want to drizzle it over everything. We use a combination of parsley and cilantro along with olive oil, red wine vinegar, red pepper flakes, garlic, and coarse salt. It's similar to a vinaigrette, and the acidic flavor pairs especially well with the mild heat of the ancho chile.
Tips
The tenderloin doesn't take long to cook, about 20 to 30 minutes, so it helps to prepare some of the other elements of the dish ahead of time.
The chimichurri can be made early and refrigerated until ready to use. Bring it to room temperature, about 30 minutes before serving.
We recommend making the herb sauce by hand and not in a food processor. It breaks down the cilantro and parsley too much, making it more like a pesto rather than a vinaigrette.
Recommended Products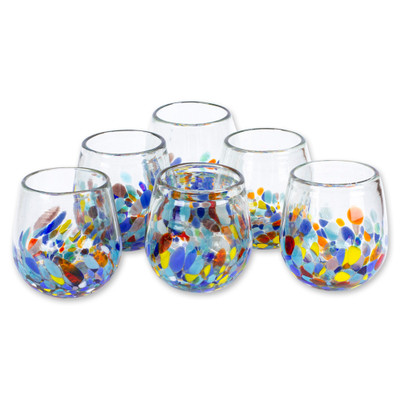 ---
MORE FROM Taste of Lime
Ancho-Rubbed Pork Tenderloin with Chimichurri
For the Chimichurri
1 cup loosely packed cilantro leaves, finely chopped
1 cup loosely packed parsley leaves, finely chopped
1 large garlic clove, finely minced
1/2 teaspoon kosher or coarse sea salt
1/4 teaspoon crushed red pepper flakes
1/2 cup extra virgin olive oil
2 tablespoons red wine vinegar
For the Sautéed Vegetables
For the Pork Rub
1 tablespoon ancho chile powder – Explore The Spice House | Shop Now
1 tablespoon packed light brown sugar
1/2 teaspoon kosher or coarse sea salt
1 tablespoon extra virgin olive oil
1 pork tenderloin (about 1 to 1 1/2 pounds)
Directions
Directions for the chimichurri:
For best results, forgo a food processor and chop the chimichurri ingredients by hand. Place the olive oil and vinegar in a bowl and whisk to combine. Stir in the cilantro, parsley, garlic, salt, and red pepper flakes. Cover with plastic wrap and refrigerate until ready to use. Bring to room temperature and whisk again before serving.
Prepare the vegetables: It helps to have all the ingredients for the zucchini and corn recipe cut and ready to go before you start the tenderloin. The vegetables can be sautéed while the pork is in the oven.
Preheat the oven to 400 degrees.
Directions for the pork tenderloin: Put 1 tablespoon of olive oil in a small bowl and set aside. Combine the chile powder, brown sugar, and salt. An easy way to do this is to lay a piece of plastic wrap larger than the tenderloin on the countertop and mix the spices in the middle. Wipe off the pork with a damp paper towel and then rub the entire surface with the olive oil. Lay the tenderloin on the plastic wrap and coat it completely with the spice mixture.
Place on a baking sheet fitted with an oven-proof wire rack. Roast for 20 to 30 minutes (depending on the size), until an instant-read thermometer reaches 145 degrees in the thickest part of the meat. Transfer to a cutting board and let rest 5 minutes.
To serve: Cut the tenderloin into 3/4-inch slices and nestle into the vegetables or arrange on a platter. Spoon some of the chimichurri over the meat. Place the remainder of the sauce in a serving bowl for your guests to help themselves.
Note: This recipe makes about 1 cup of chimichurri sauce.
you might also like
---
---
---